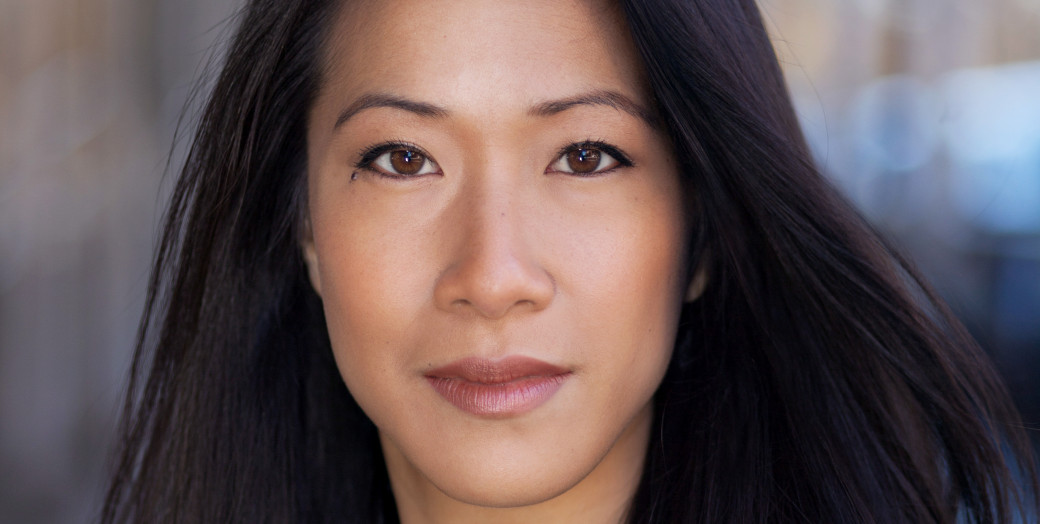 "It's All Coming Back To Me Now" (As done by Meat Loaf and Marion Raven) - Virtual Performance 
It's All Coming Back To Me Now
Transcribed by Jeremy F. Goodman Performers Quentin Garzón Kay Trinidad Band Jeremy F. Goodman - Keyboard I, II Lydia Hull - Violin I, II Nadir Aslam - Viola Katie Chambers - Cello Magdalena Kress - Bass Peter Douskalis - Guitar I, II Richard Philbin - Oboe, Tenor Saxophone Brad Bailey - Drums
"You Don't Know | I Am The One" from Next To NormaL

You Don't Know | I Am The One
Music by Tom Kitt Lyrics by Brian Yorkey Performers: Kay Trinidad, Quentin Garzón, Sam Primack
"Outside" from HALF THE SKY  
"Outside" from HALF THE SKY
Book and Lyrics by Isabella Dawis Music by Tidtaya Sinutoke
"Purple Snowflakes" Music Video from If the Fates Allow: A Hadestown Holiday Album
Music video for "Purple Snowflakes" performed by the Fates of Hadestown - Jewelle Blackman, Kay Trinidad, and Yvette Gonzalez-Nacer. Filmed and edited by Carrington Spires for Marathon Digital. Additional outdoor b-roll captured by Carrington Spires and Cherie B. Tay.
Hadestown: NPR Music Tiny Desk Concert  
HADESTOWN Tiny Desk Concert
SET LIST "Way Down Hadestown" "Come Home With Me/Wedding Song" "When The Chips Are Down" "Flowers" "Why We Build The Wall"
"Someday at Christmas" Music Video from If the Fates Allow: A Hadestown Holiday Album
"Someday At Christmas" from If The Fates Allow
Jewelle Blackman, Yvette Gonzalez-Nacer, and Kay Trinidad with the Hadestown ensemble (guest soloists: Khaila Wilcoxon, T. Oliver Reid, Kimberly Marable, and Malcolm Armwood). From the new album "If The Fates Allow: A Hadestown Holiday Album", out now!
"True To Your Heart" performed by Broadway Barkada
"True To Your Heart" Cover - Broadway Barkada
Members of Broadway Barkada -- Jaygee Macapugay, Emily Borromeo, Marc delaCruz, Lianah Sta. Ana, Jeigh Madjus, Adam Jacobs, Kay Trinidad Karns, Albert Guerzon -- sing a cover of "True to your Heart" from Mulan. "True to Your Heart" Music by Matthew Wilder Lyrics by David Zippel Arrangement and Music Supervision by Steven Cuevas Mixing Engineer Jonathan Cuevas Musicians Steven Cuevas: Piano, Organ Jonathan Cuevas: Acoustic Guitar Brandon Ilaw: Electric Guitar, Bass, Drums SINGERS: Jaygee Macapugay Emily Borromeo Marc delaCruz Lianah Sta. Ana Jeigh Madjus Adam Jacobs Kay Trinidad Karns Albert Guerzon
We Kiss In A Shadow from THE KING & I
"We Kiss In A Shadow" from The King & I
The King & I Music Theatre Wichita Summer 2013 Karl Josef Co (Pacific Overtures) as Lun Tha Kay Trinidad (Hadestown) as Tuptim
Joyful, Joyful
from "Sister Act II"
Fighter (Cover)
by Christina Aguilera and Scott Storch
Hero (Cover)
by Mariah Carey and Walter Afanasieff
I Speak Six Languages
from the musical "Spelling Bee", produced by Stage Star Records
available in iTunes. all proceeds benefit Artists Striving To End Poverty (ASTEP).  
'Twas The Night Before Christmas
Arranged by Lynne Shankel for ASTEP Featuring Aurelia Williams, Kenita Miller, and Kay Trinidad
selections from empty city
Someone Worth Fighting For
Music and Lyrics by Josh Sassanella
Together We Can Rise
Music and Lyrics by Josh Sassanella
These Words To You
Music and Lyrics by Josh Sassanella
I'll Still Be Here
Music and Lyrics by Josh Sassanella
LG Performance
The Oculus at Westfield World Trade Center in NYC
Flying High
by Kay Trinidad
featuring Kay Trinidad, Lena Hall, Tracy McDowell, and Anne Fraser Thomas 
I Feel The Earth Move By Carole King
The Battle is Over
by Jerry Jean featuring Kay Trinidad
Objectify My By Anna Jacobs
selections from Steven Cooper
Who We Are
by Steven Cooper featuring Kay Trinidad
The Show Must Go On
by Steven Cooper featuring Kay Trinidad
Famous
by Steven Cooper featuring Kay Trinidad